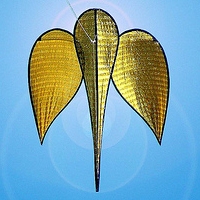 Kelvin Woods: 1965-2013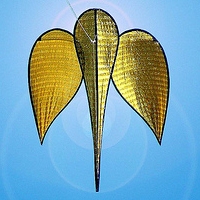 Kelvin was a lovely bloke, taken from us far too soon.
He not only made beautiful kites, he was friendly and helpful to all who knew him.
If you have any of his kites, fly them whenever you can, and paint the sky with colour.

His butterfly kites & magnificent Edos were admired by everyone but eclipsed by his attitude & enthusiasm.
We will miss him. The flying fields are quieter and less colourful without him. Rest in peace, Kelvin.

Many thanks to John Young - this lovely photo taken in the Lakes on their 25th wedding anniversary, Sept 2013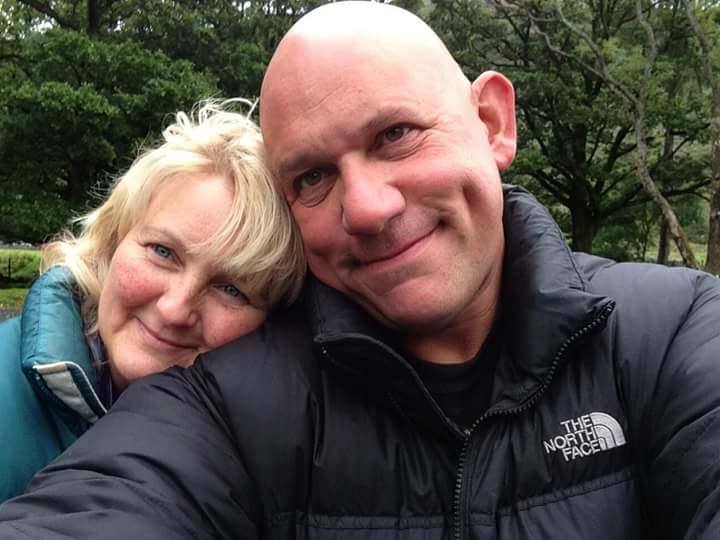 September 2013 at Bristol Kite Festival, with those trademark sunglasses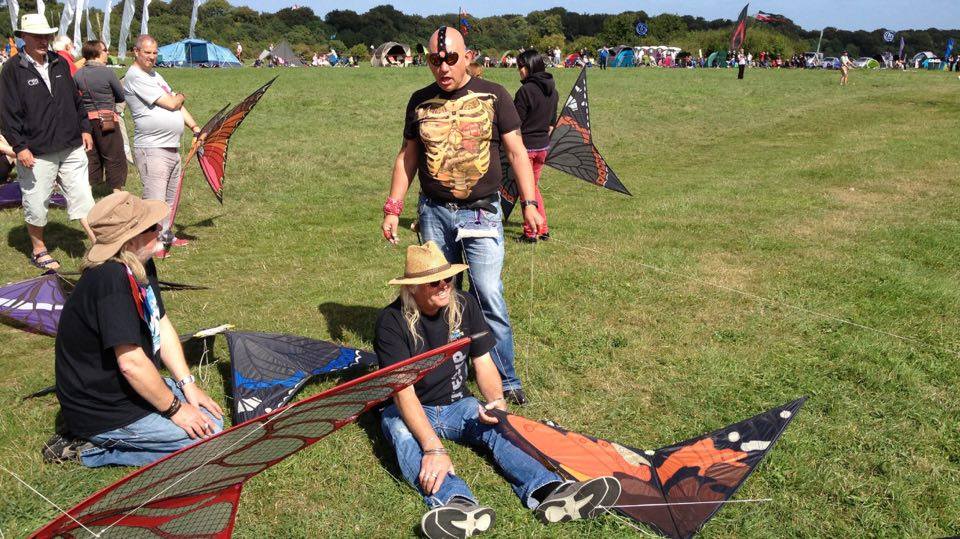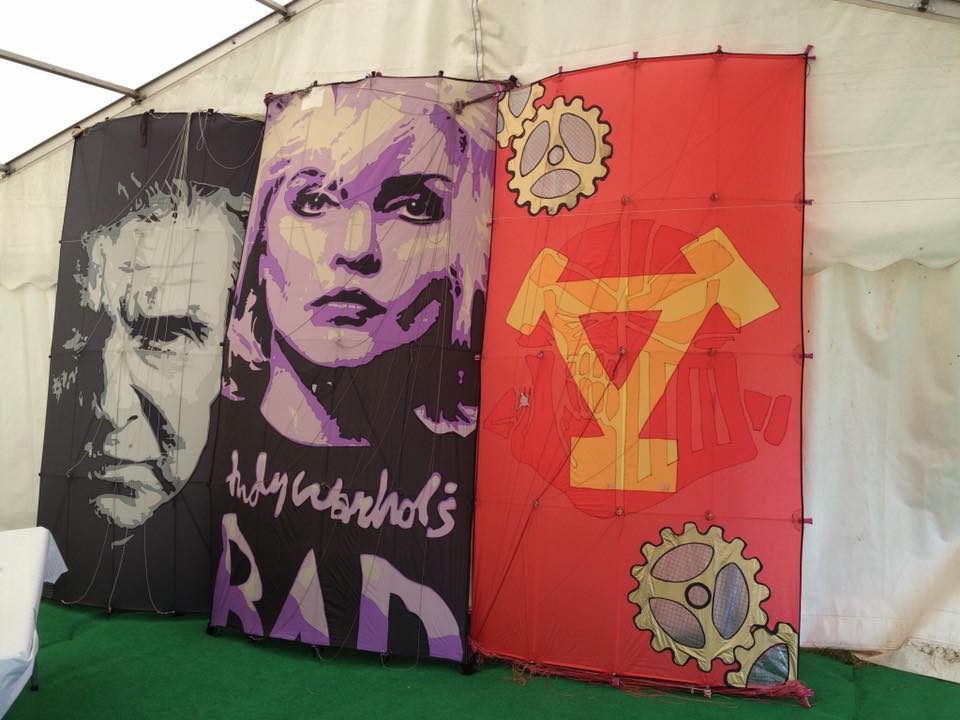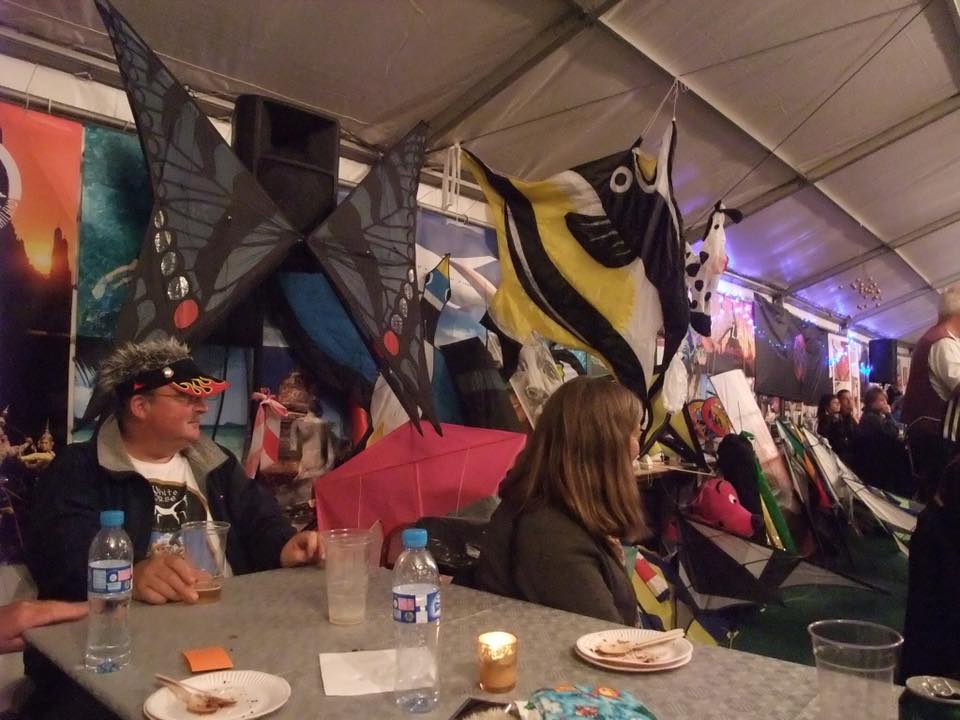 Looking very pleased with his award - Southsea August 2013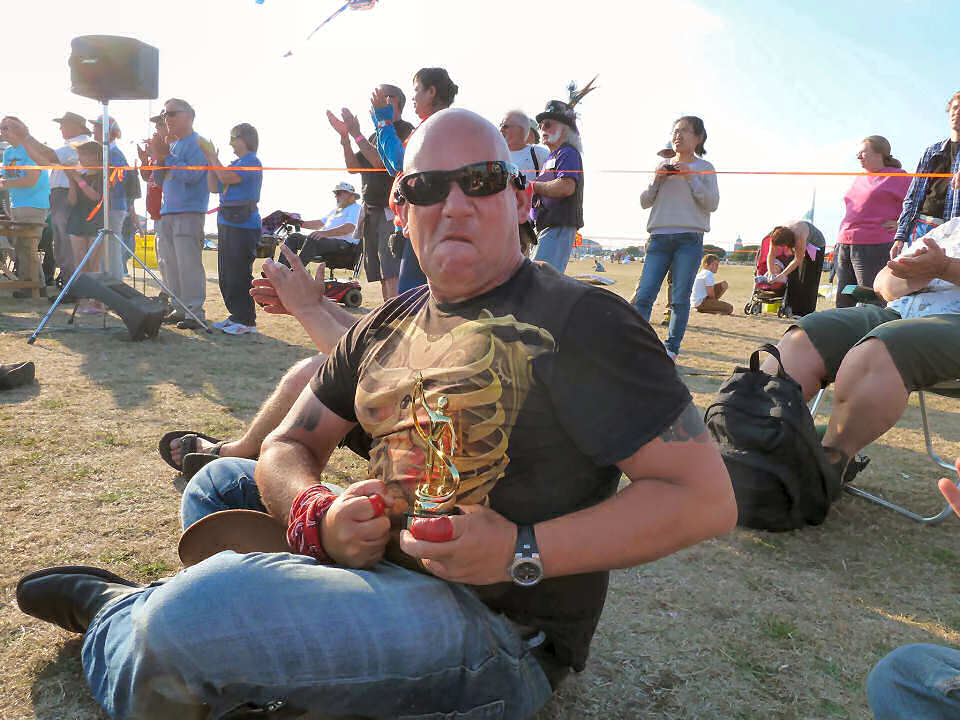 ---

The picture below is him enjoying St St. Annes kite festival in July 2013.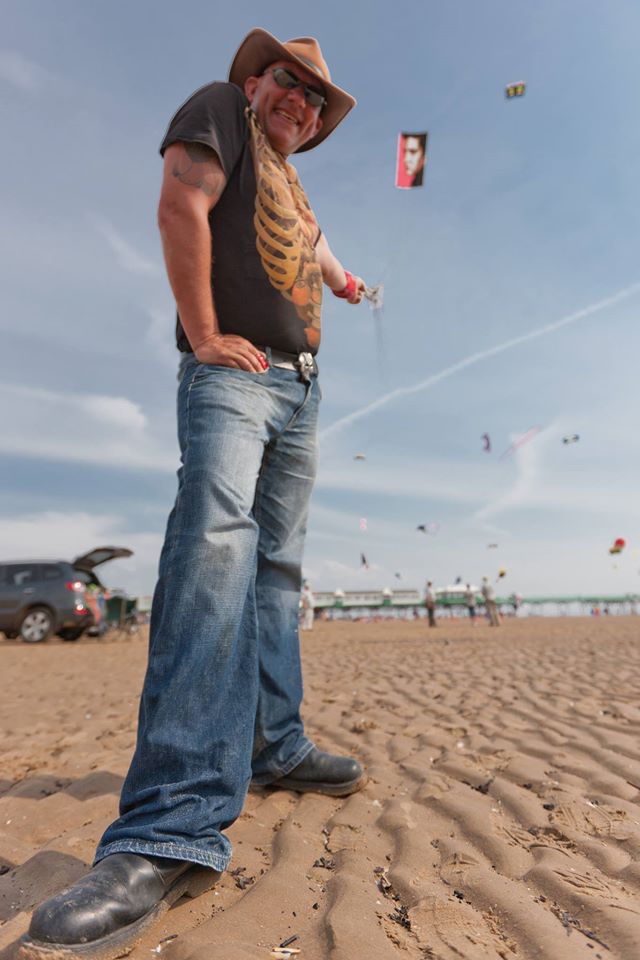 If you want to make a butterfly (angel) kite, the original plans are here:-

Single Line

and

Four Line


- with special thanks to Jacques Létourneau for helping me find the plans, and his beautiful

FB photo album
---

Basingstoke - June 2013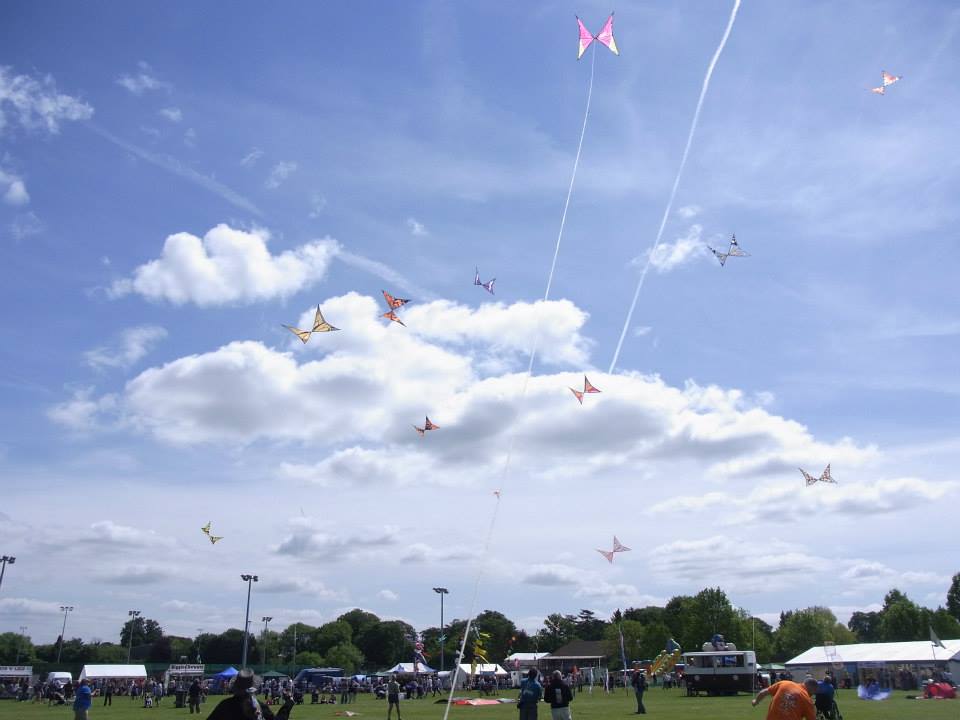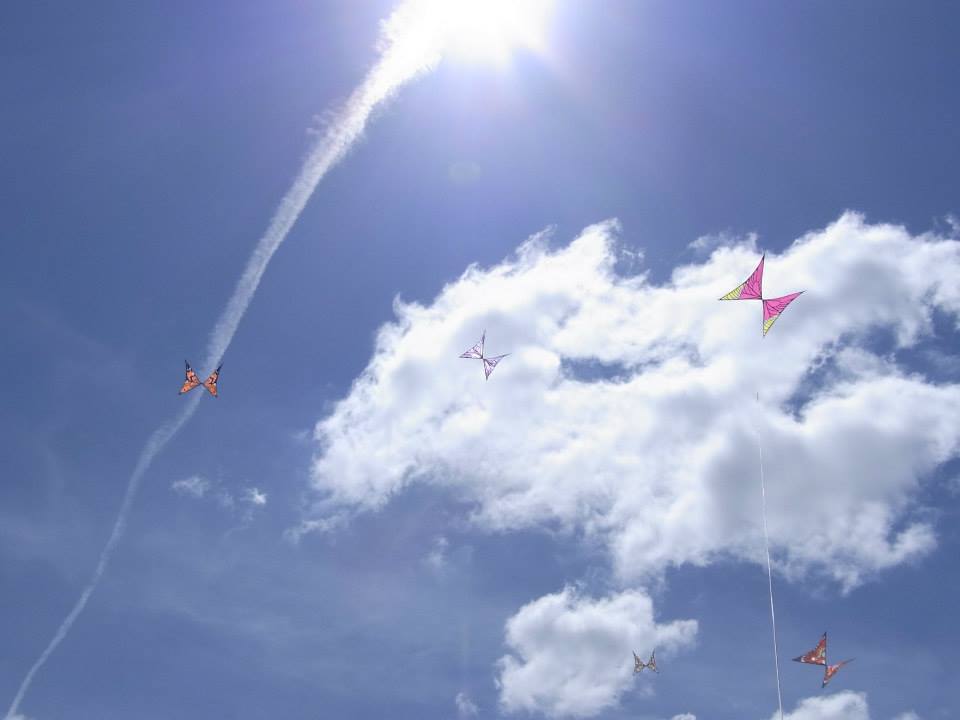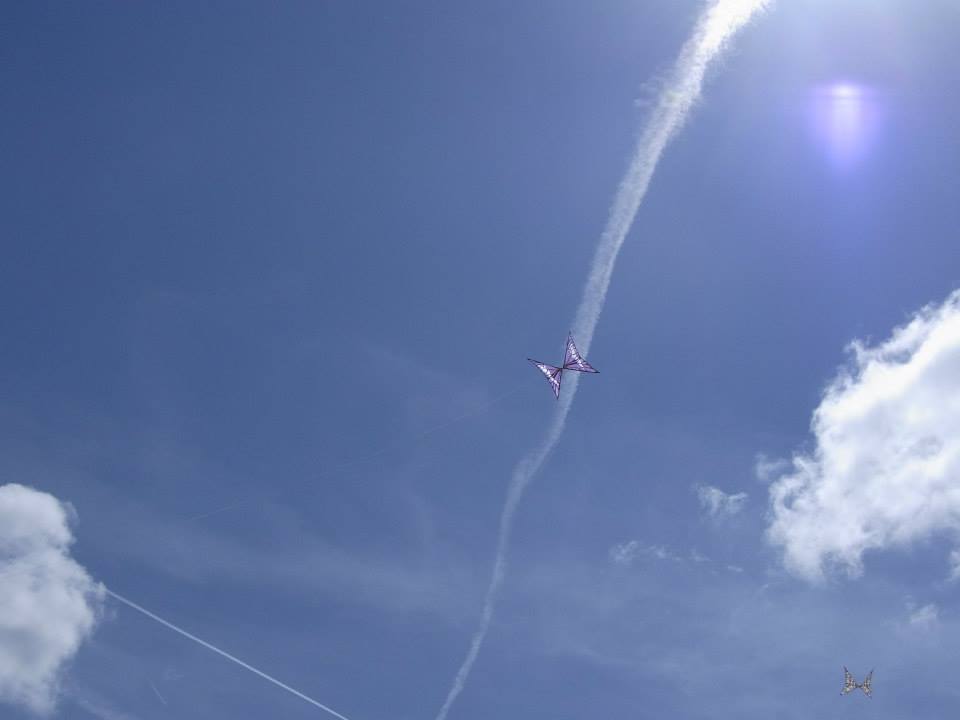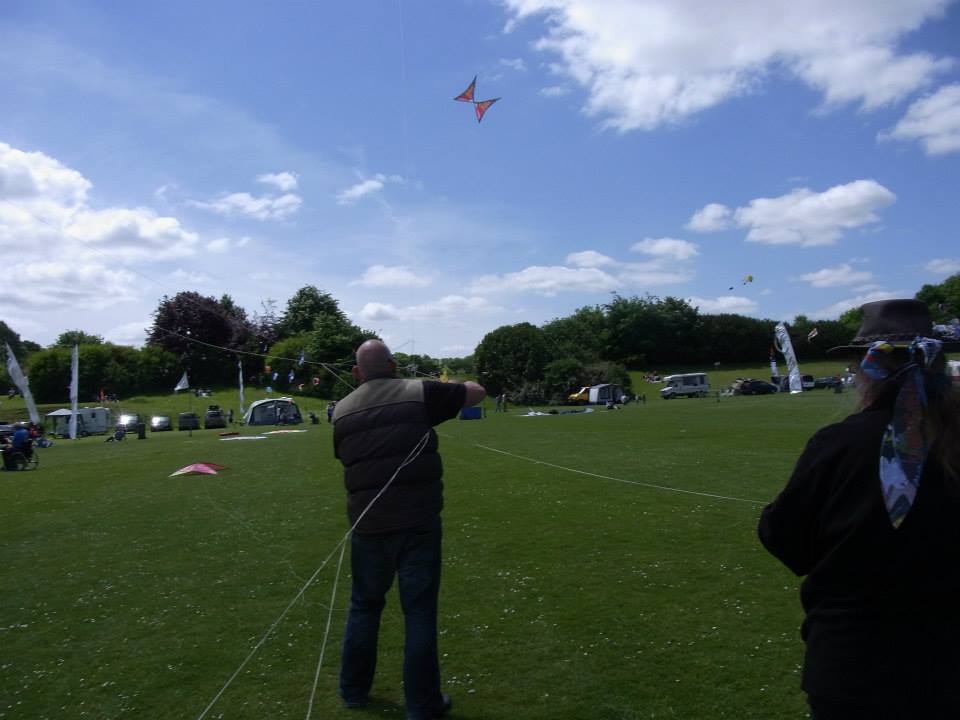 The lively and fickle winds at Down Grange meant the butterflies often "came together"!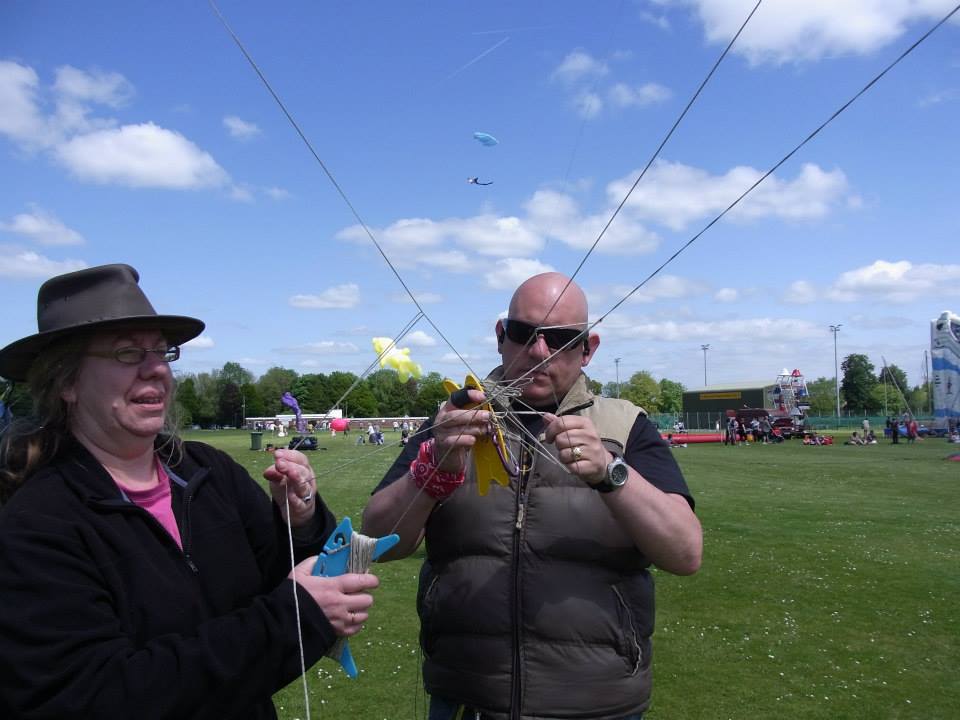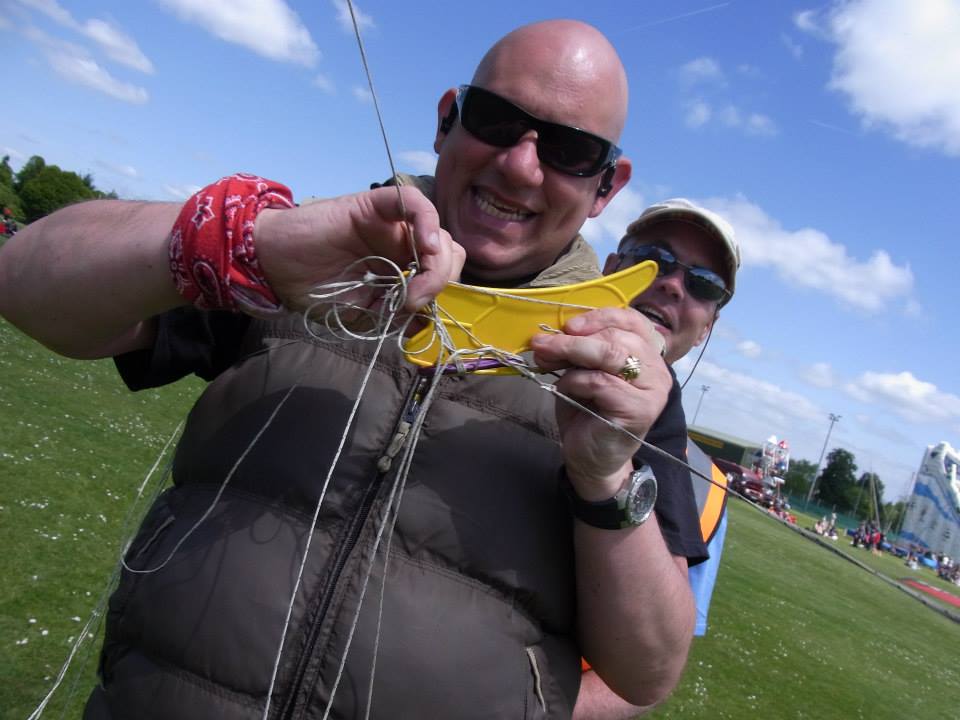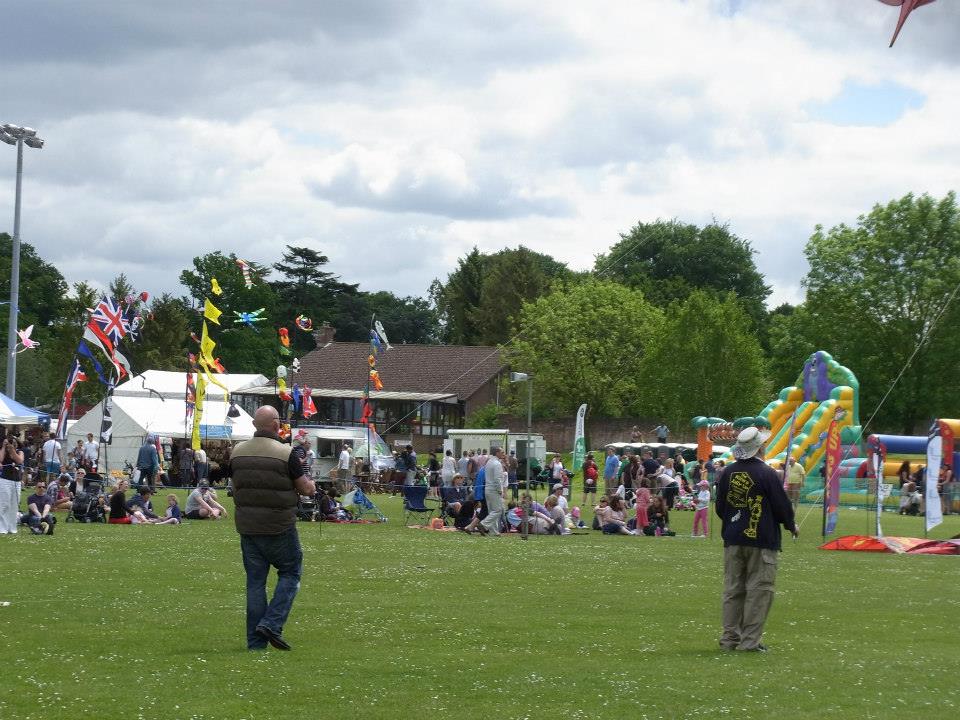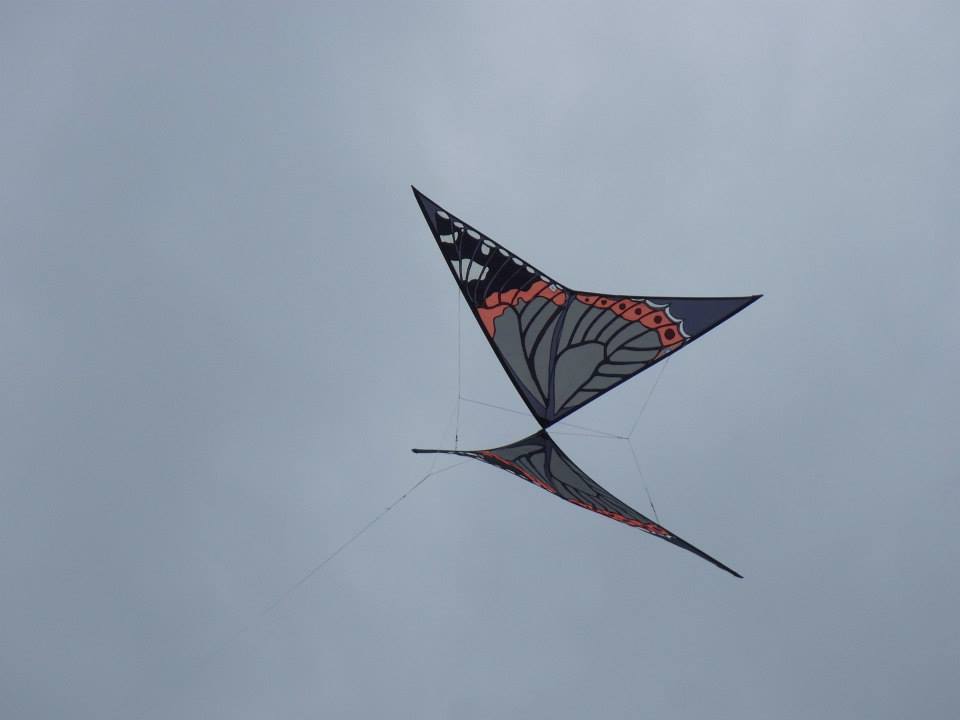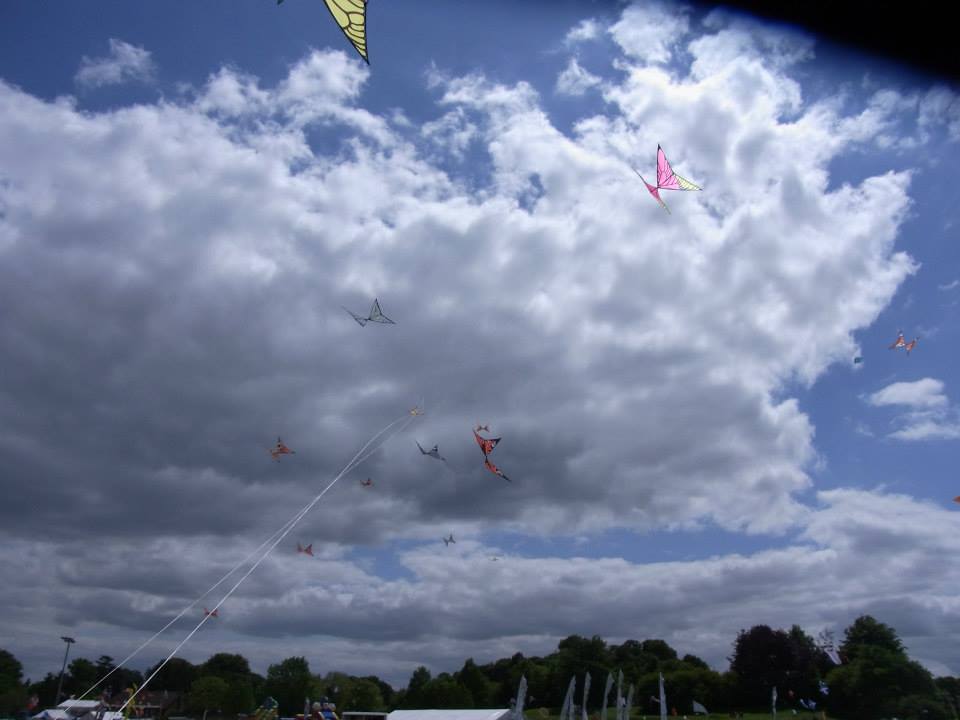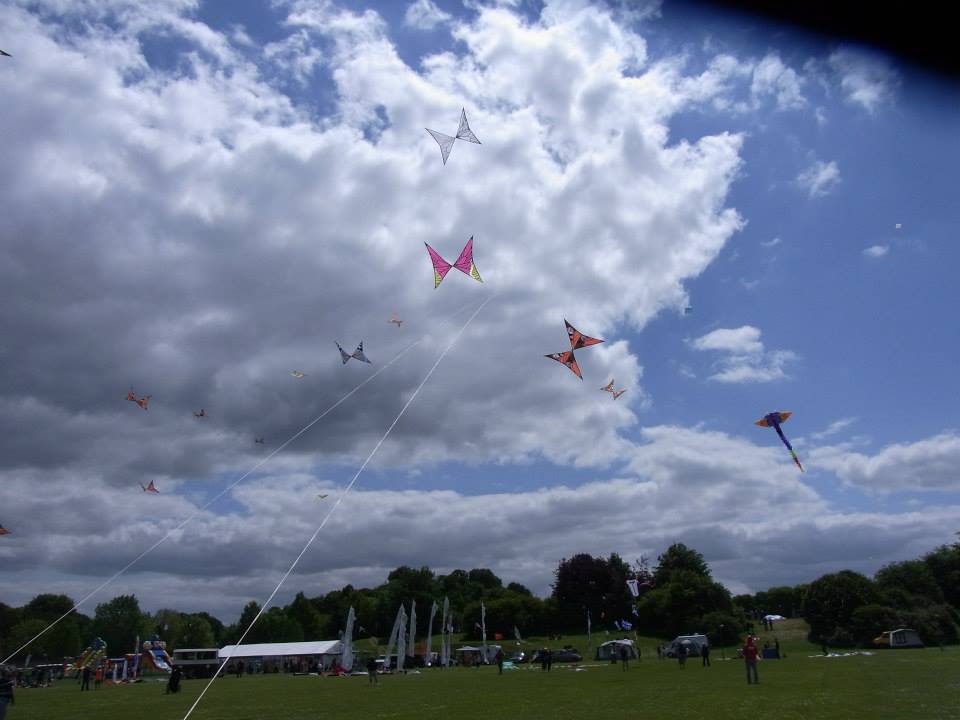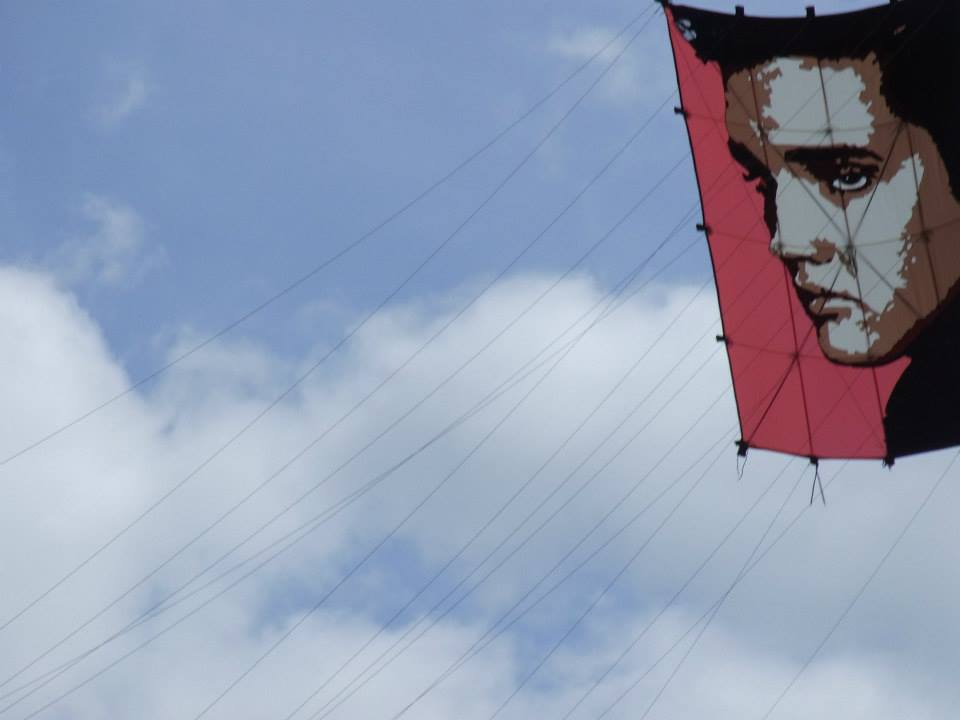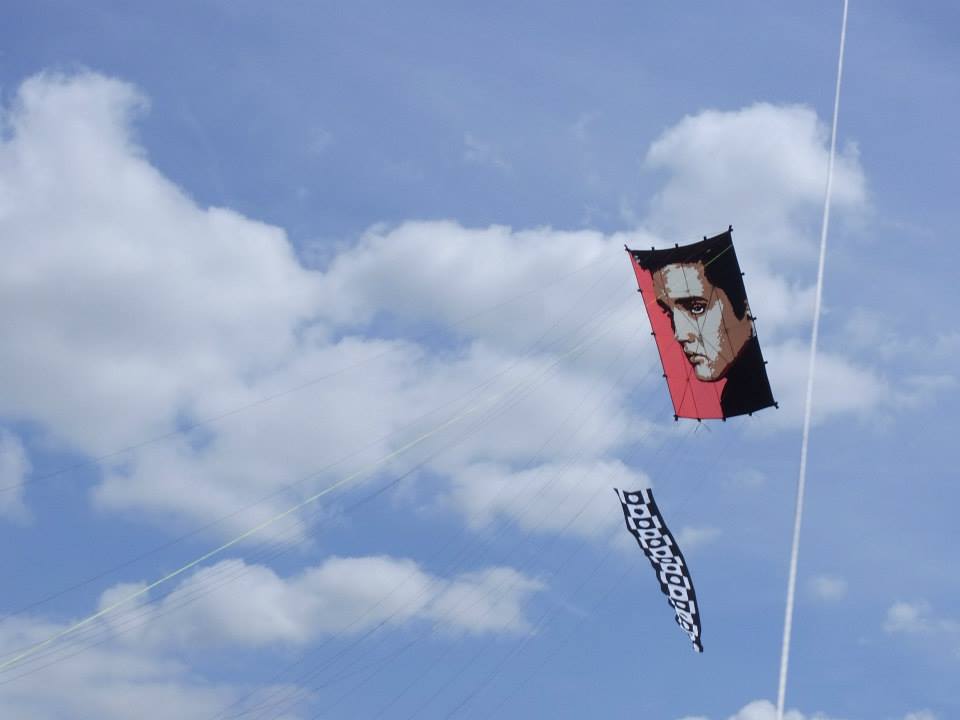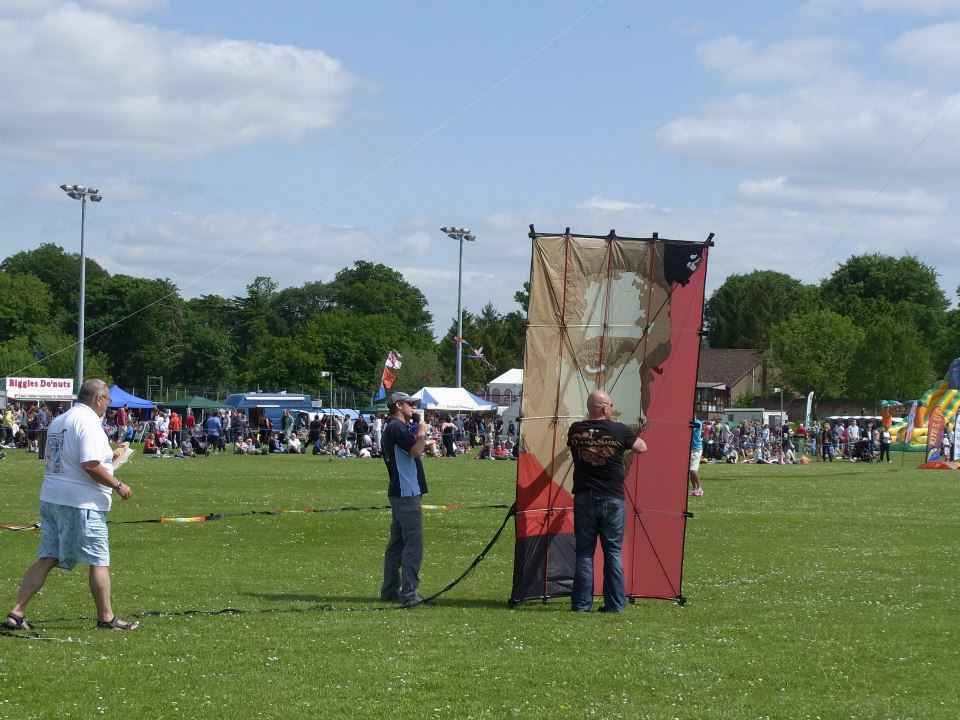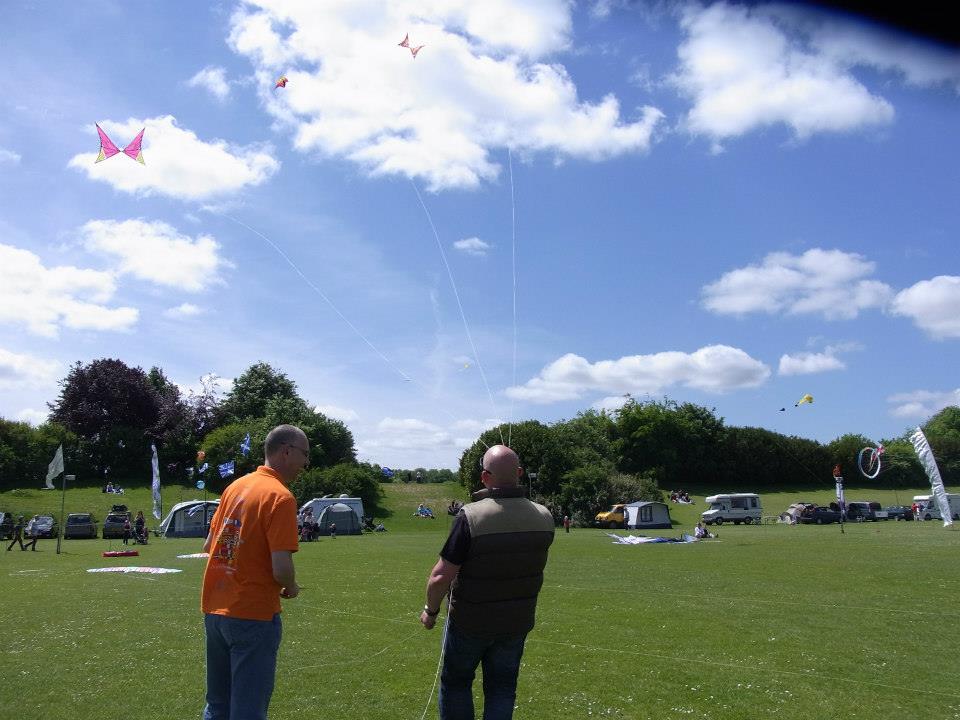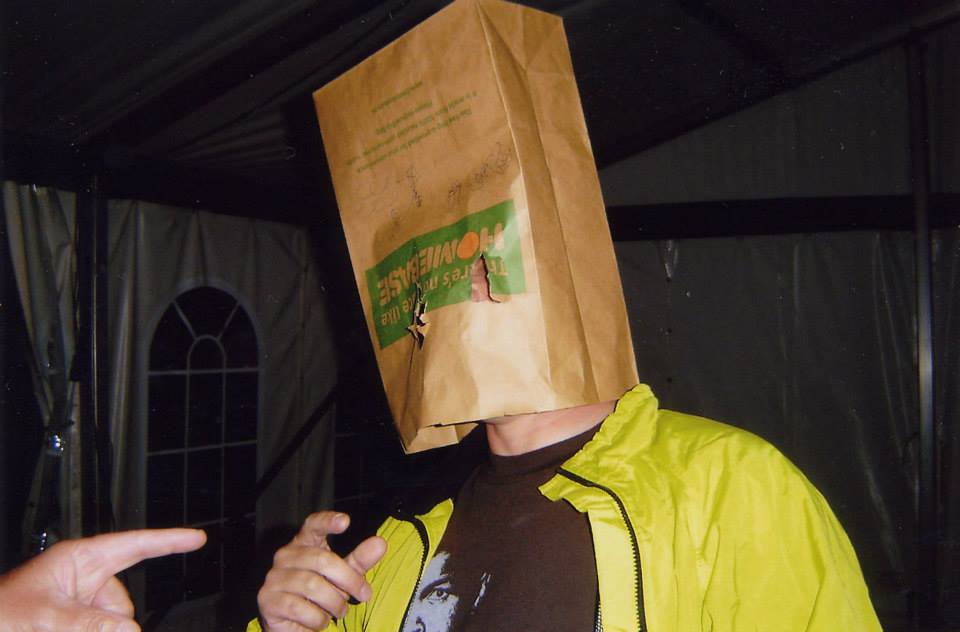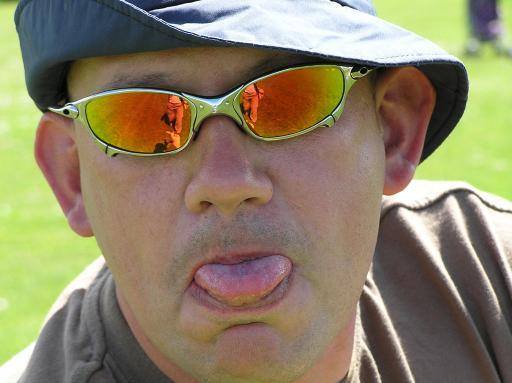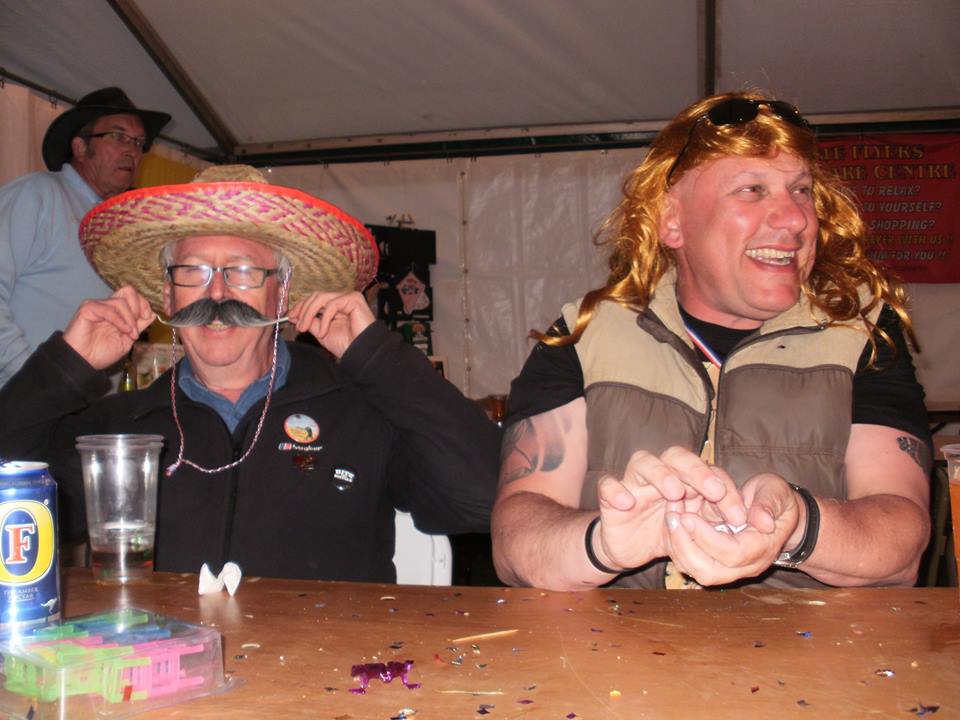 Can you guess who is the phantom photographer in the orange hi-vis?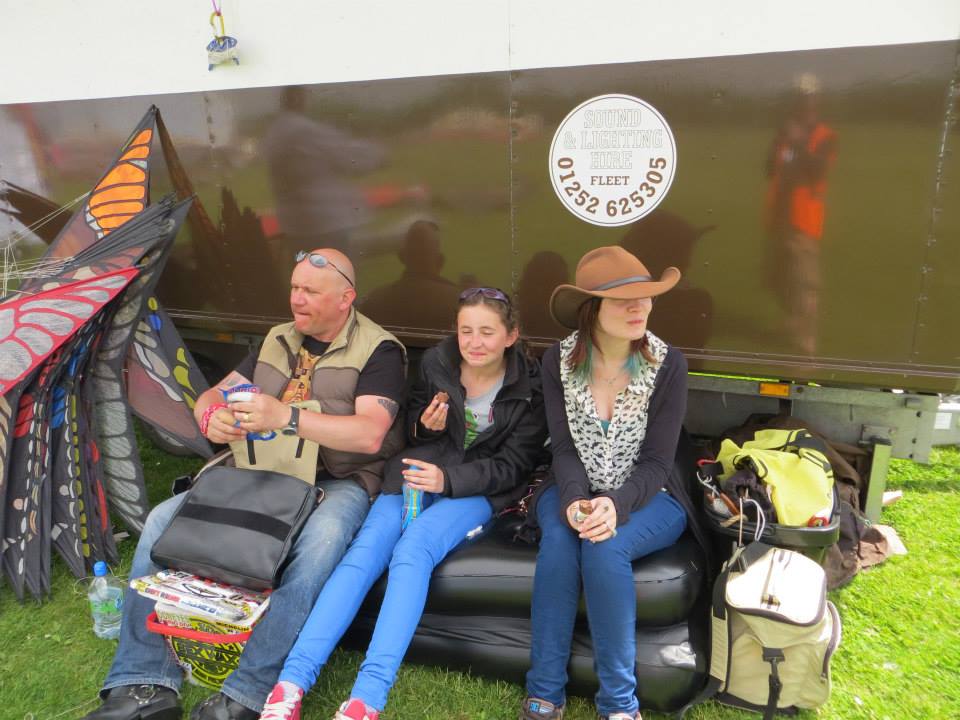 ---

With Robert Valkenburgh and Keith Boxall at Bristol, Sept 2011
- what are you shouting about, Keith?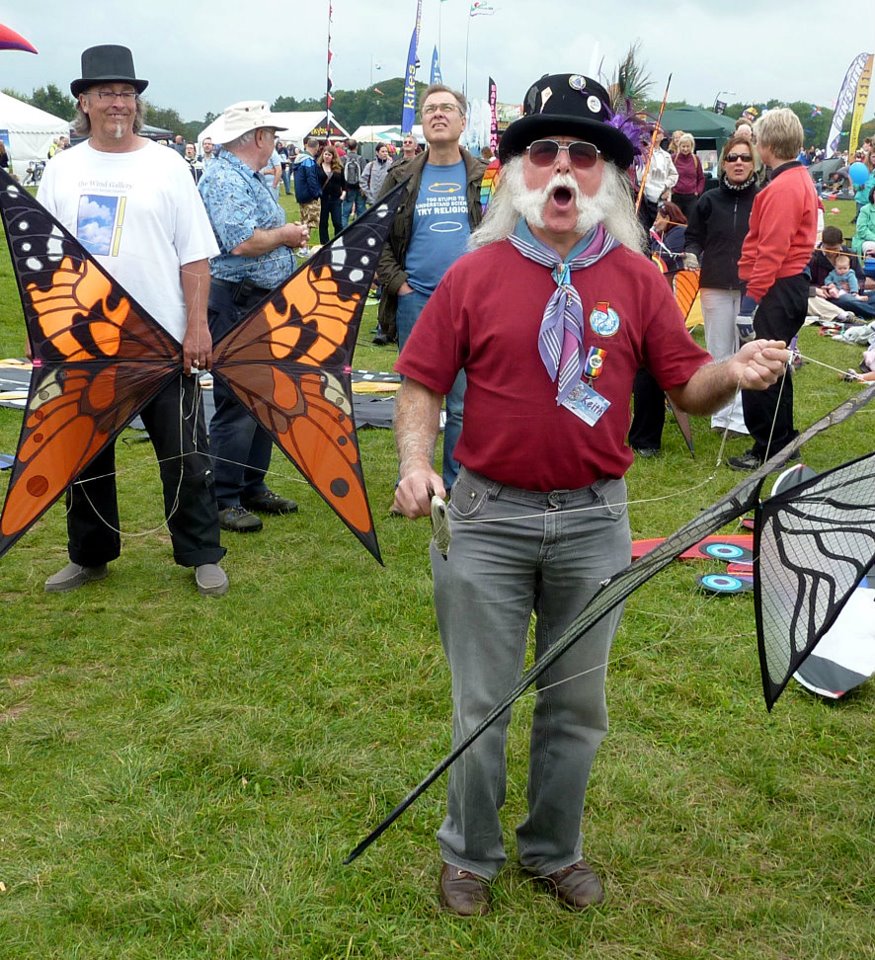 ---

For Keith's FB album of Kelvin Woods photos from Bristol 2007

Click Here



And for those who do not have a Facebook account, please see below...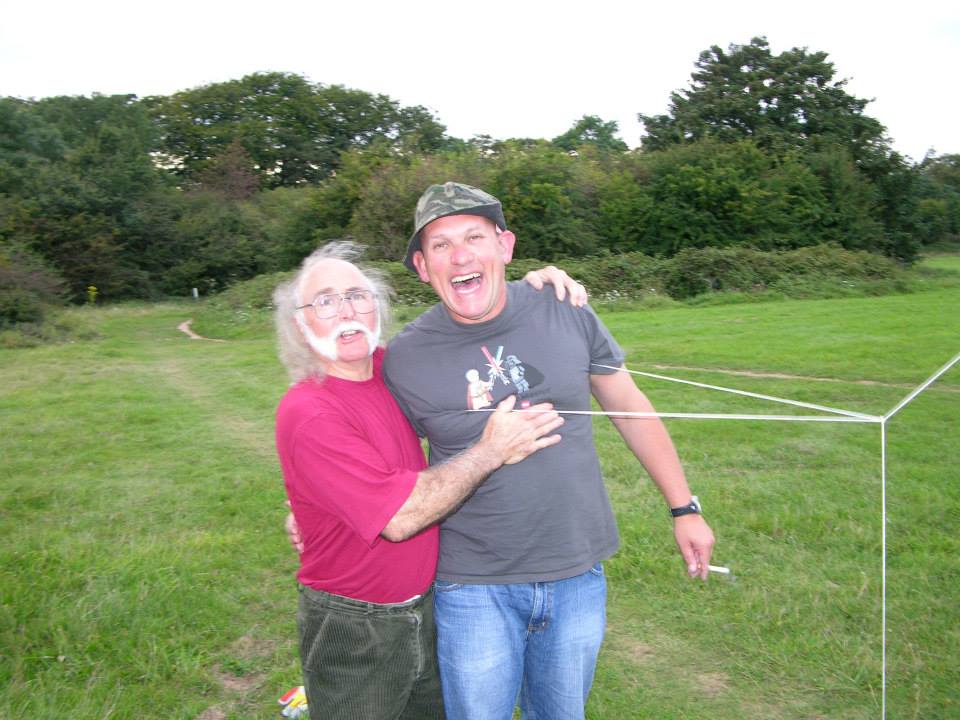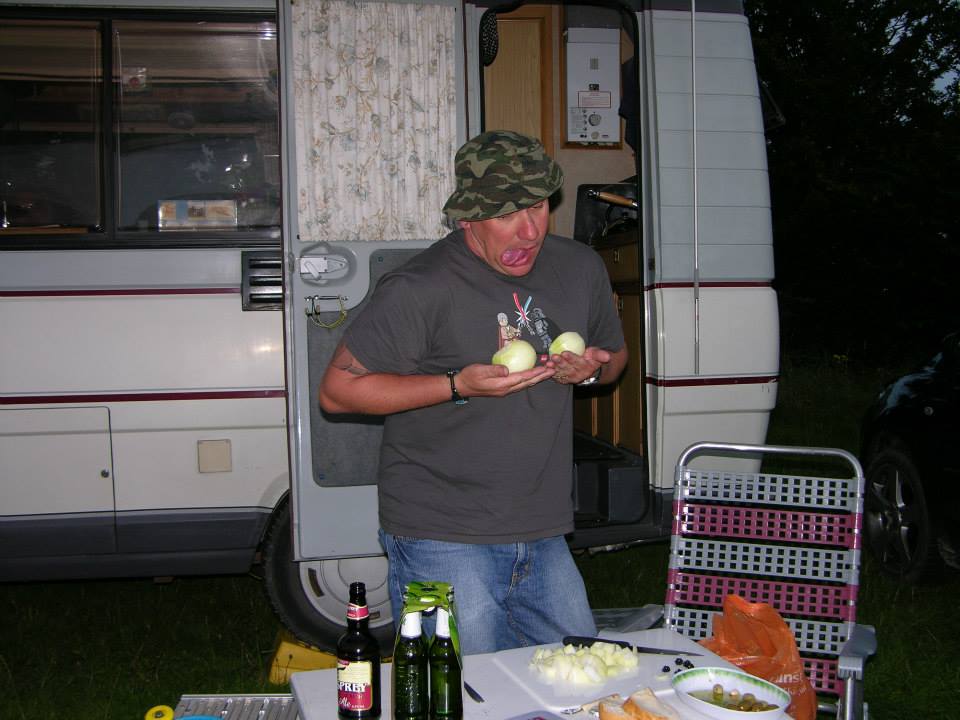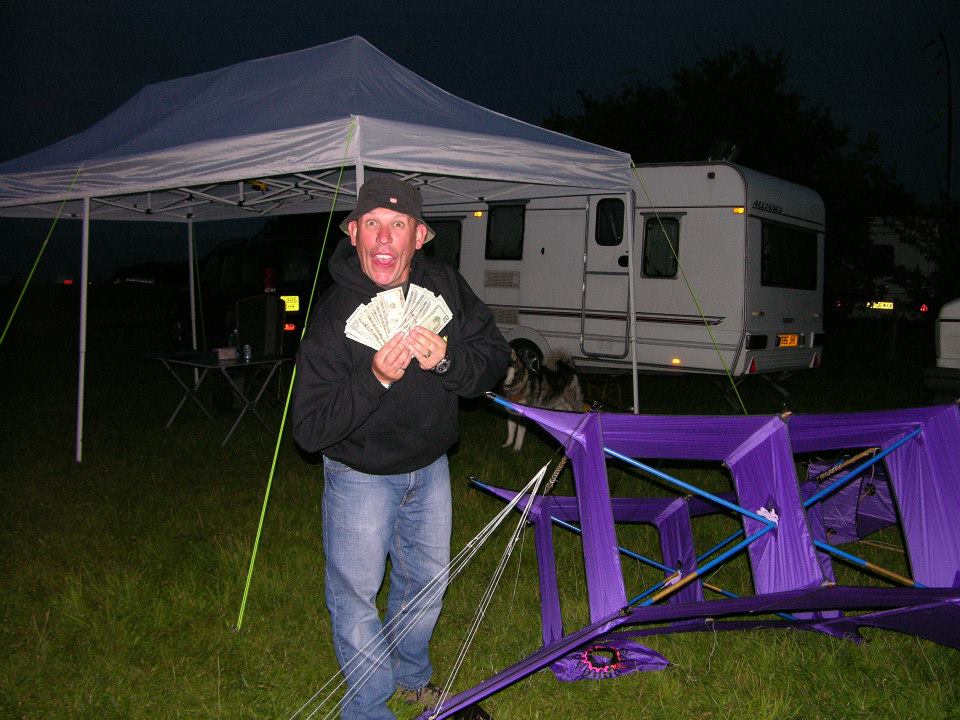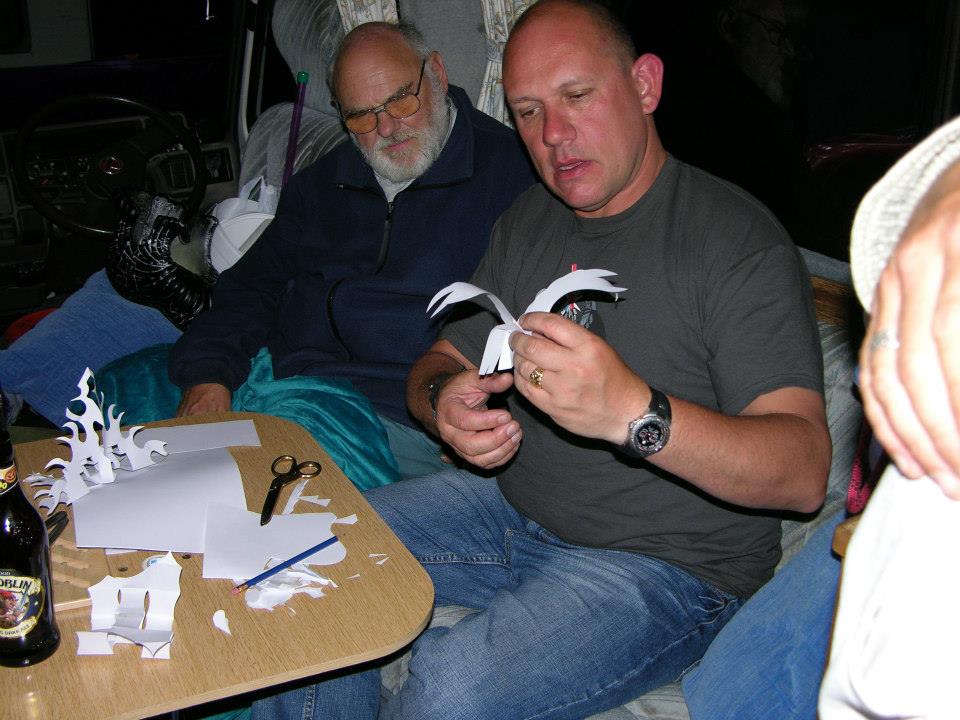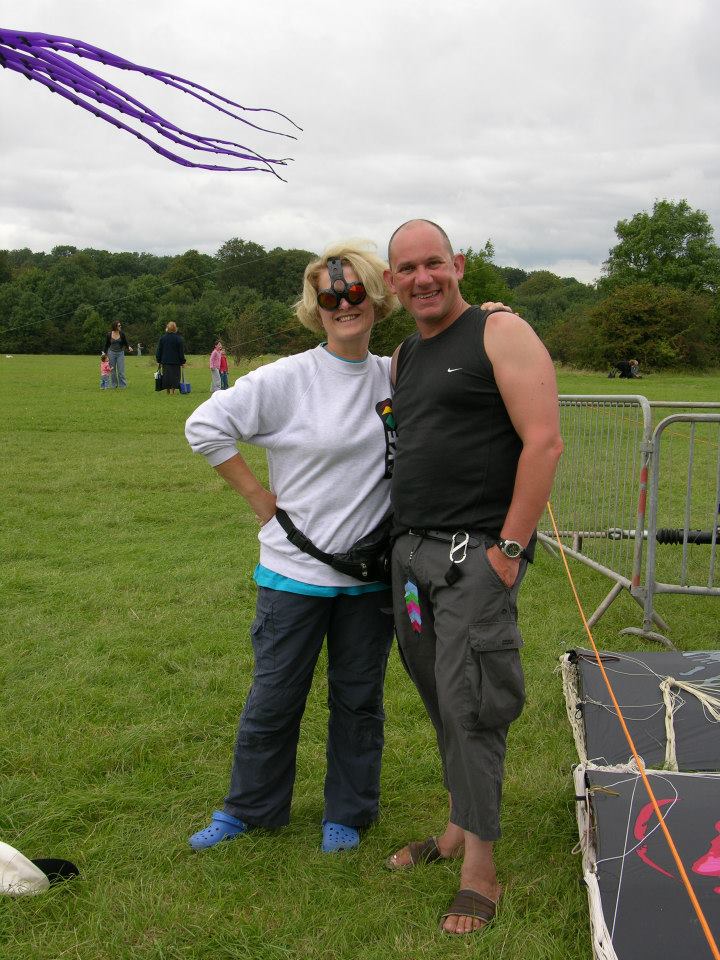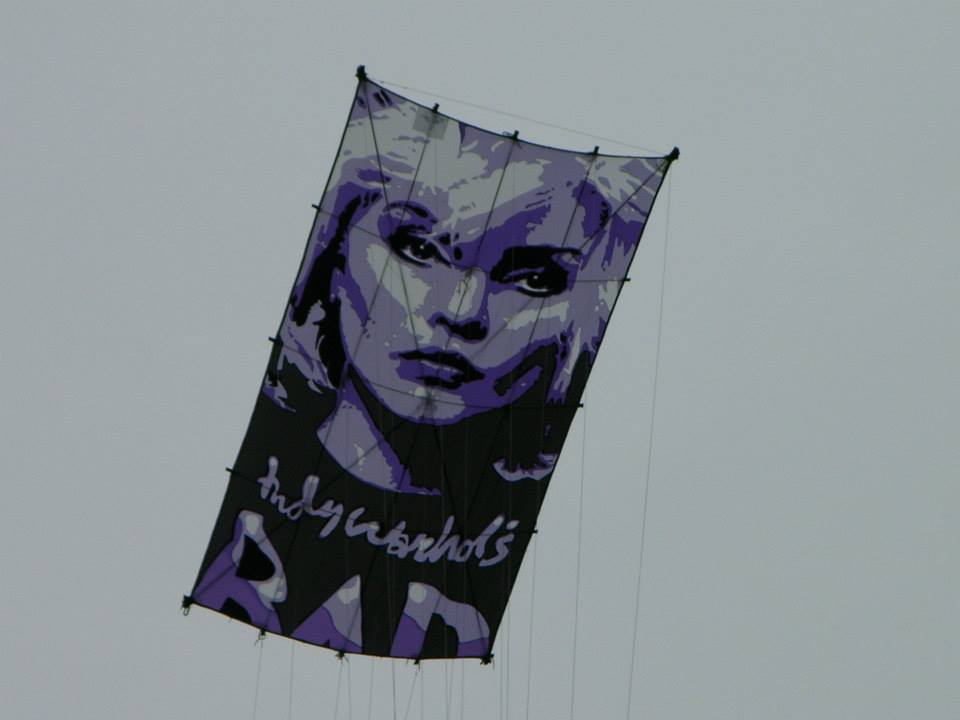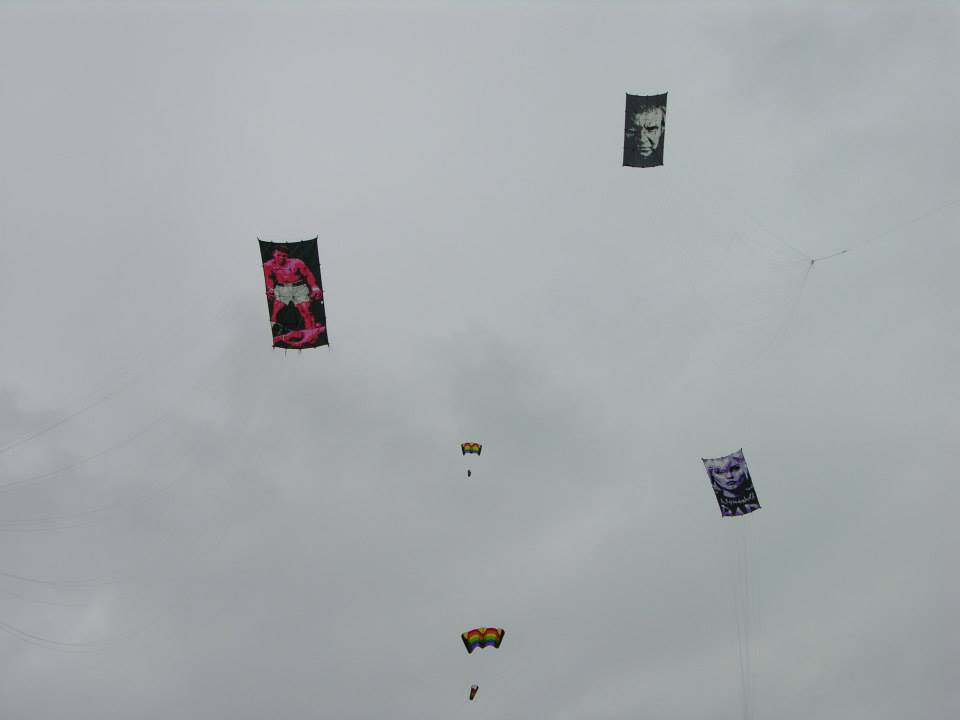 The big purple Cody especially made for Keith Boxall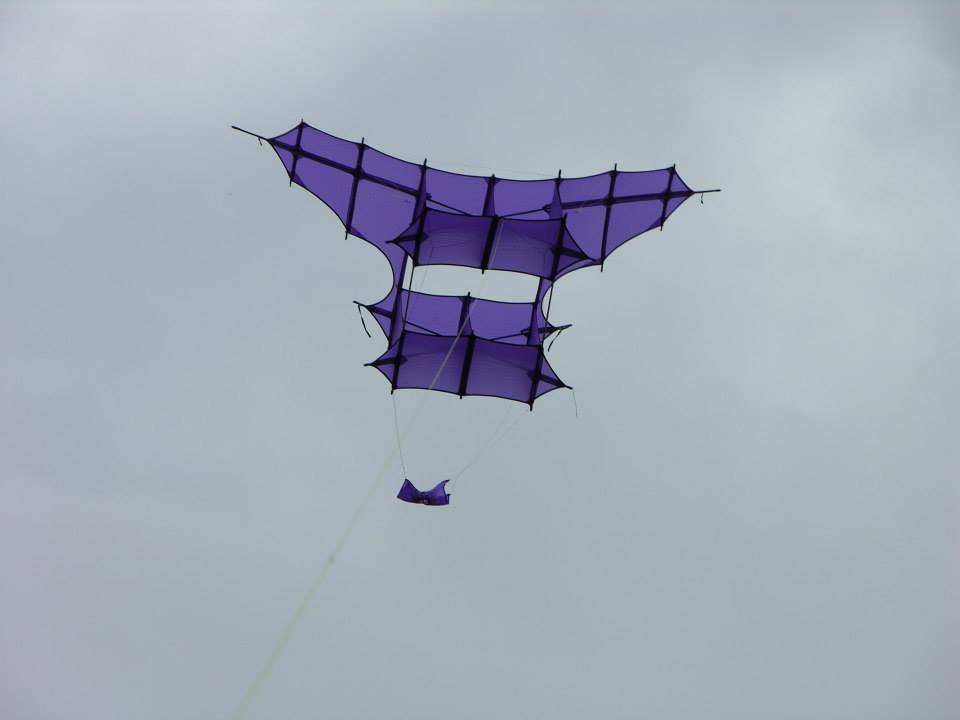 ---

newly made Butterflies - at Blunsdon Hotel, Swindon in October 2006
For more photos of this event, please

Click Here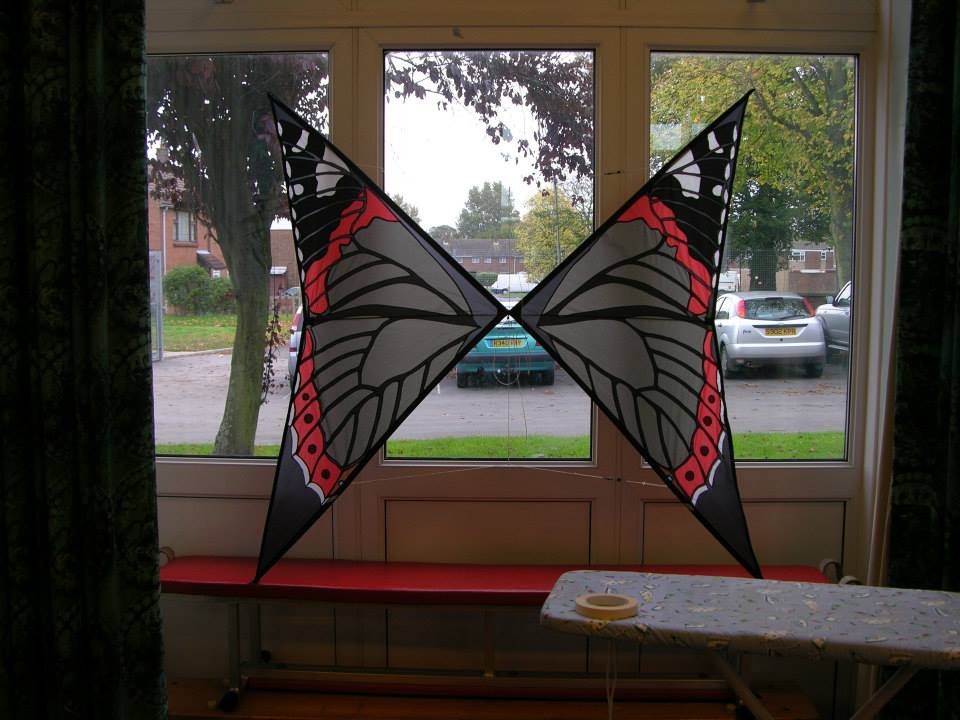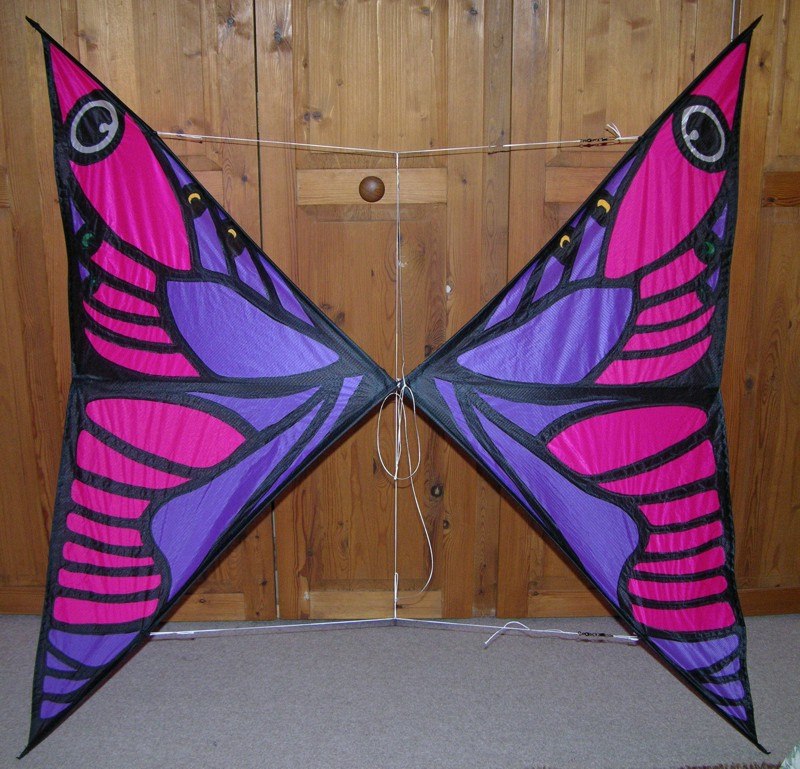 with Hayley at Blunsdon Hotel, Swindon - after the Butterfly Workshop

---

Dicky is the current guardian of the Lime Swallowtail, originally made in 2006 for

Ron Dell


It is thus doubly precious to us all, and flown with pride & love whenever possible.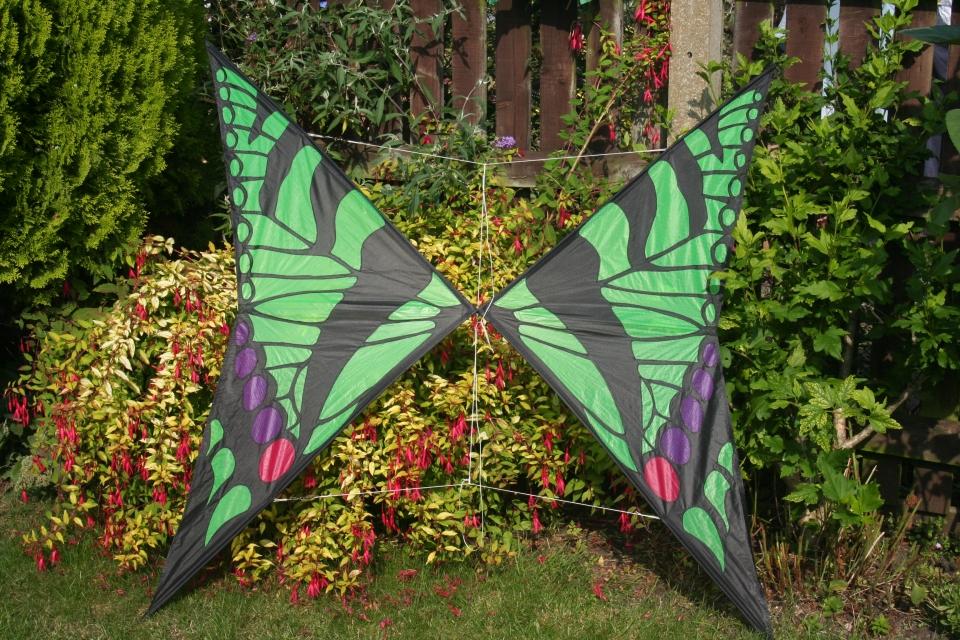 A sky full of butterflies and angels - what a wonderful sight - make it so!
Jeff King's FB Album